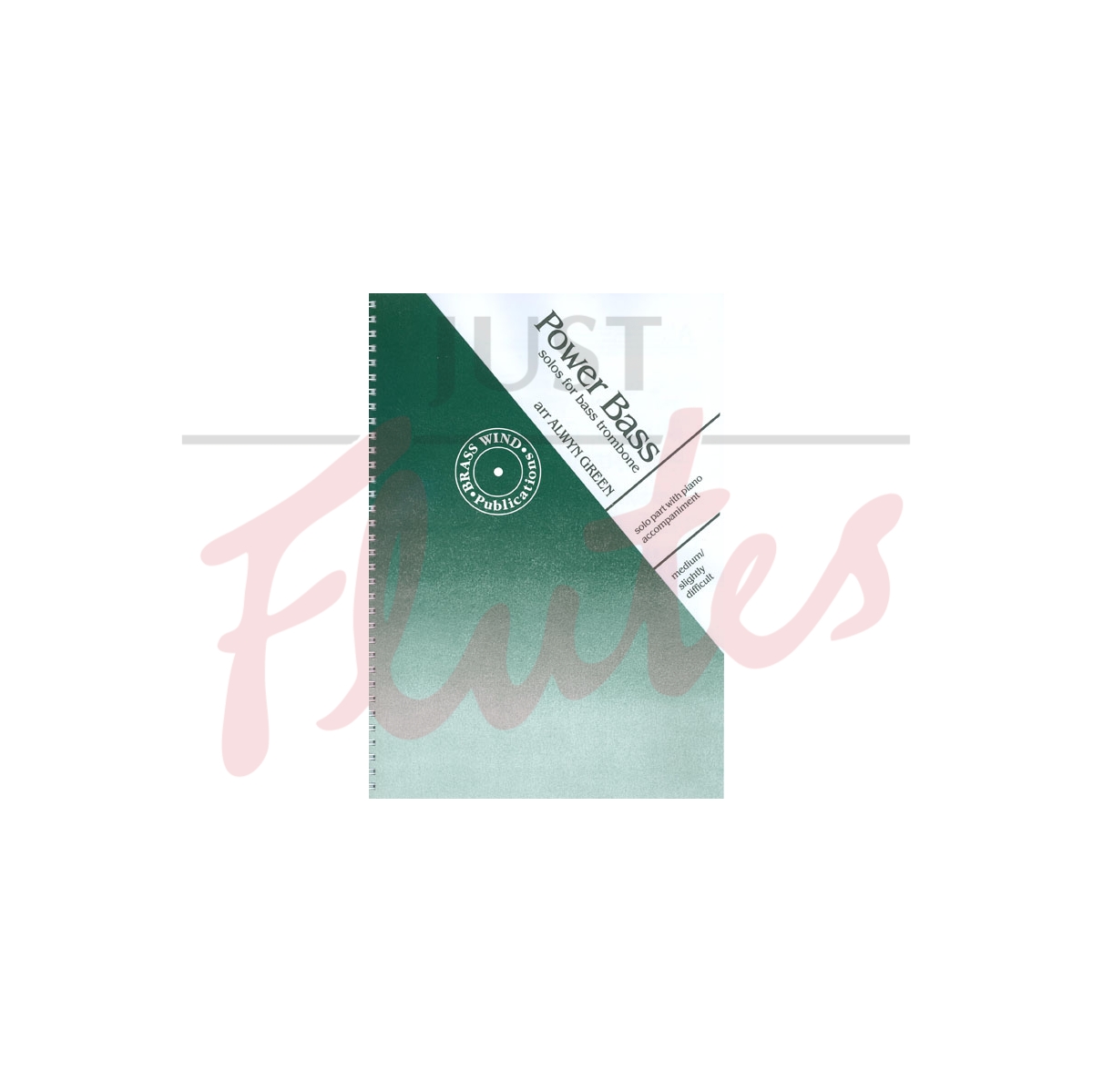 Power Bass: Solos for Bass Trombone
From the Publisher
This selection of pieces can make bass trombone and plug technique practice fun and offer some good performance choices at the same time.
"... This book of solos for bass trombone addresses a gap in the repertoire for the developing player. While tenor trombonists enjoy many such compilation albums of familiar or light music, partly created to meet the needs of the exam syllabus, there is a lack of such material for bass trombone. Therefore players of around grade 5-7 standard, at which Power Bass is clearly aimed, are left to either appropriate music for other instruments, which is not necessarily idiomatic or rely on music recommended by the exam boards which though of high quality, tends to be rather serious.
The seven pieces selected by Green include arrangements of Saints-Saens L'Elephant and Allegro Appassionator, Dukas Sorcerer's Apprentice, Kern All the Things You Are, Porter Anything Goes, Carmichael Georgia on My Mind and Bruch Kol Nidrei. Helpfully, each piece has a brief written introduction with pointers to musical style and advice on technical issues, though some bottom B naturals mean players of single valve instruments will not be able to fully enjoy a couple of the arrangements. In many places optional octave transpositions are given in both high and low registers to enable performance by players of different abilities.
For the student or advanced performer alike, Power Bass is an excellent resource of familiar, and not so familiar, melodies arranged specifically to exploit the qualities of the bass trombone by one of the finest players in the country. I hope more volumes will be forthcoming and that some of the lighter pieces find their way on to future exam syllabus." Reviewed 'The Trombonist'
Contents
L'Elephant - Saint Saens
All The Things You Are
The Sorcerer's Apprentice - Dukas
Georgia On My Mind
Anything Goes
Allegro Apppassionato - Saint Saens
Kol Nidrei - Bruch
Item Details
Category: Trombone Albums & Collections
Publisher: Brass Wind Publications
Publisher's reference: 2130
Our Stock Code: 911221
Media Type: Paperback