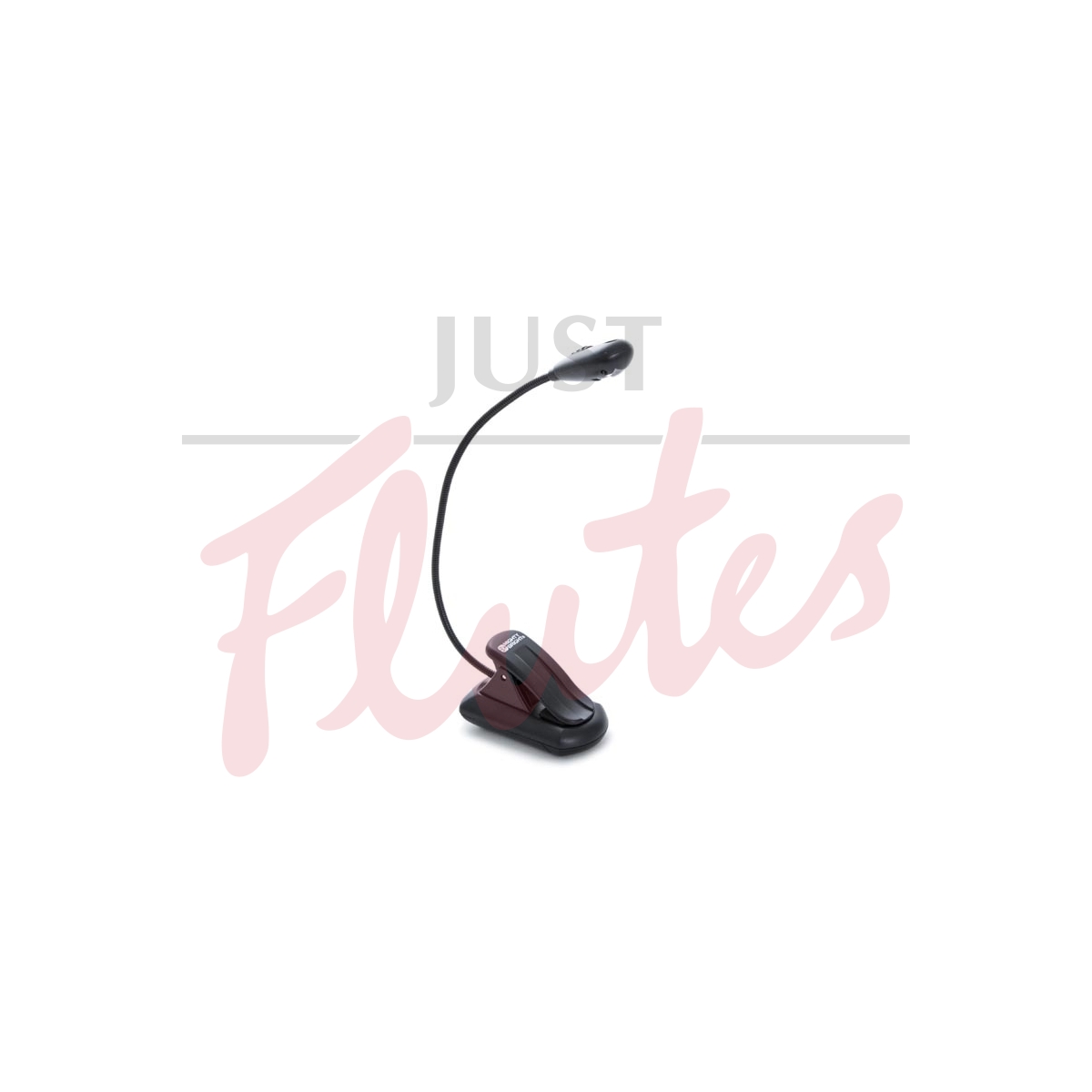 Mighty Bright "Xtra-Flex Super-LED" Music Light
Our Description
Lightweight
Bendy arm enables you to point the beam in any direction at any time
Special lens spreads the light evenly with no hot-spots
Folds to a compact position for easy storage
Long battery life (40 hours)
Requires 3 x AAA batteries (included)
Manufacturer's Description
"Introducing the XTRAFLEX SUPER" L.E.D. Music Light from Mighty Bright®. With its xtra-long, xtra-bendable arm you can now direct light more precisely with infinite beam positions.

"Illumination is xtra-smooth due to a special lens over the single SUPER L.E.D.(Light Emitting Diode), which is as bright as 3 regular L.E.D.s. It's xtra-bright and xtra-compact at the same time.

"This amazing lamp runs on 3 AAA batteries, and yet its SUPER L.E.D. consumes very little power , which yields xtra-long battery life (up to 40 hours).

"Tired of replacing bulbs? With the XTRAFLEX" you'll NEVER do that again! The SUPER L.E.D. lasts up to 100,000 hours. That's 3 hours of use every day for 90 years!The Mighty Bright® XTRAFLEX" Music Light - it's the Xtra accessory no musician should be without."
Item Details
Manufacturer:
Mighty Bright
Category:
Music Stand Lights