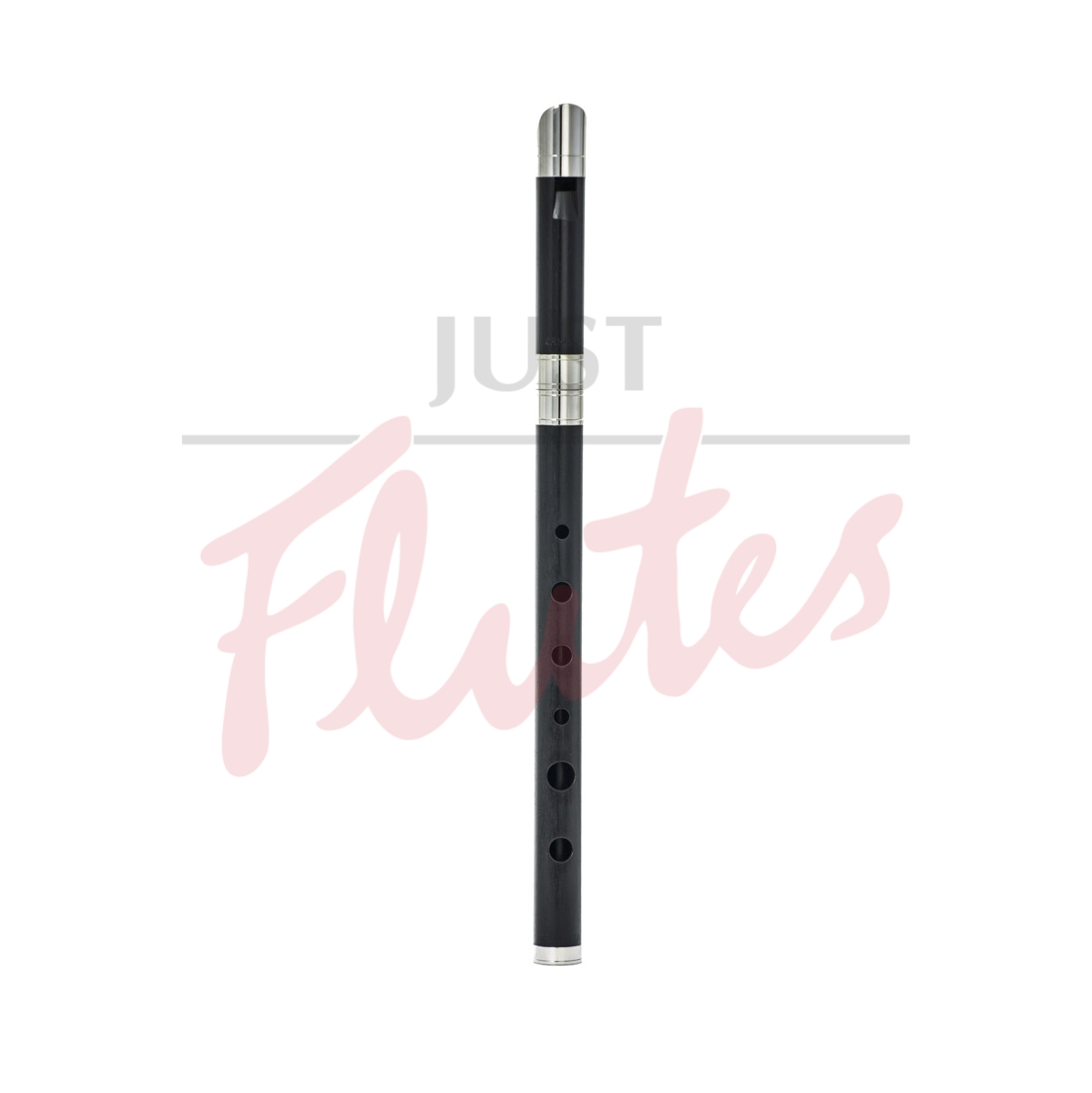 George Ormiston Eb Whistle
New international CITES regulations on certain wood items require export licences on sales outside the EU.
Further information
Perfect Performance Plan
Included with every new instrument:
Pre-Sale Set-Up

Owner's Check-Up

Three-Year Warranty
Manufacturer's Description
The whistles have a full volume and a 'clean' sound all the way through the two octaves; this can be useful in a session. Players have commented on 'the good, clear, in tune cross-fingered C natural as well as the G# in the second octave'. The special design of the mouthpiece allows the player excellent control over the full sound of this instrument.
Each whistle is made from African Blackwood and sterling silver (925) and has a tuning slide. They have a rich, warm sound with plenty of volume. The mouth piece has a curved radius at the back so that it fits comfortably.
Our Description
George Ormiston's whistles look and sound beautiful, and easily produce a rich, clear tone throughout the instrument's range. The whistle bodies are interchangeable, meaning it is possible to buy a D whistle and also an Eb and C body, with the headjoint being used on any of the bodies.
Specifications
Professional folk whistles in D, C and Eb
African Black wood
Solid ferrules
Two-piece construction
Tuning slide
Available with interchangeable bodies
What's Included
Protective cloth pouch (complete whistles only)