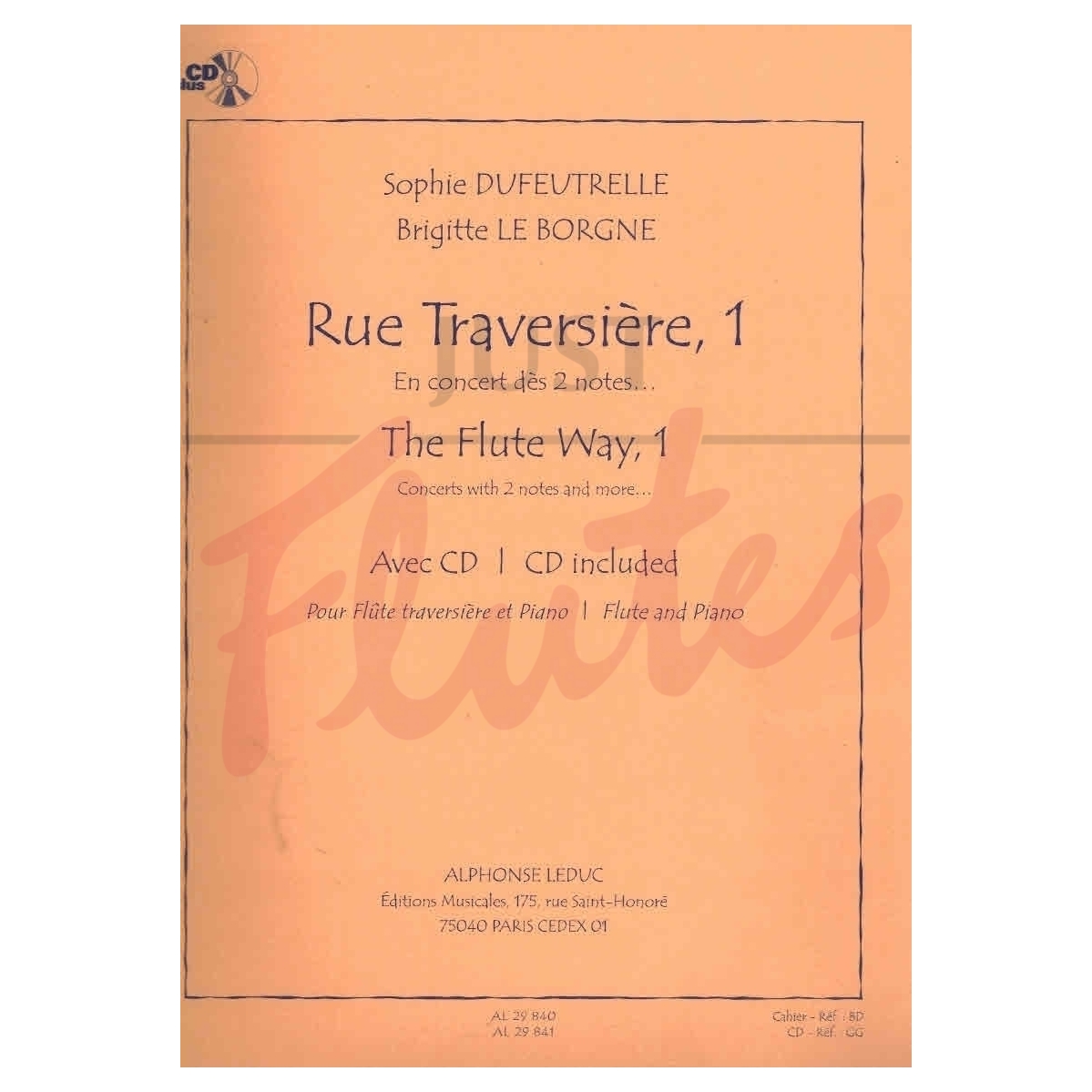 The Flute Way 1 [Playing score]
Staff Pick
"A really unusual book."
This is book is less method, more musical philsophy and there is nothing else quite like it around at the moment. Aimed at complete beginners from the age of 7, the idea is to develop skills by processes such as singing, conducting and playing from memory, as well as those of basic instrumental technique. There is no separate flute part as the pupil is expected to understand the whole piece right from the very first lesson, and the accompaniments are designed to be player by beginners too. Starting with just the mouthpiece, relatively few notes are used in the early stages, but this increases to include some multiphonics by the end of the book.The progress is measured though, with a simple 'layering up' of skills as more notes are added. The emphasis is on rhythmic and musical development presented in a very different way to the normal tutor book or structured album. It's not for everyone but it is certainly very interesting and a good source of supplementary material at the very least.
Difficulty guide:
1-5
Difficulty level, roughly compared to ABRSM exam grades. 0 is beginner, 9 is advanced (beyond grade 8).
Contents
Barrel-organ. Headjoint only
Troublemaker. Headjoint only
Lullaby. 2 note slurs
Indian Dance. Foot percussion - 2 notes
Melancholy. 2 note slurs
Sorrow. 2 notes
Rain. Staccato - 3 notes
Cuddle. 6/8 - 3 notes
Hide and Seek. Staccato, slurs - 3 notes
Barrel-organ. 3 notes
Chimes. Grace notes - 3 notes + 1
Strange Waltz. Changing time signature - 5 notes
A Walk in the King's Wood. Work on mid-range notes C/D/E
Village Fete. Rapid adjacent notes - 6 notes
From the Top of the Tower. 2 note slurs. 9 notes
Peasant Dance. 9 notes + 1
The Little Brazilian Train. 2 multiphonics, grace notes, staccato, breathing and tongue rams. 7 notes
Trumpet. 16 notes.
Item Details
Instrumentation
Part 1: Flute
Part 2: Piano
Category:
Contemporary Flute and Piano Music
Publisher:
Alphonse Leduc
Publisher's reference:
AL29840/1
Our Stock Code:
1363432
Media Type:
Paperback - Playing score; includes accompaniment CD