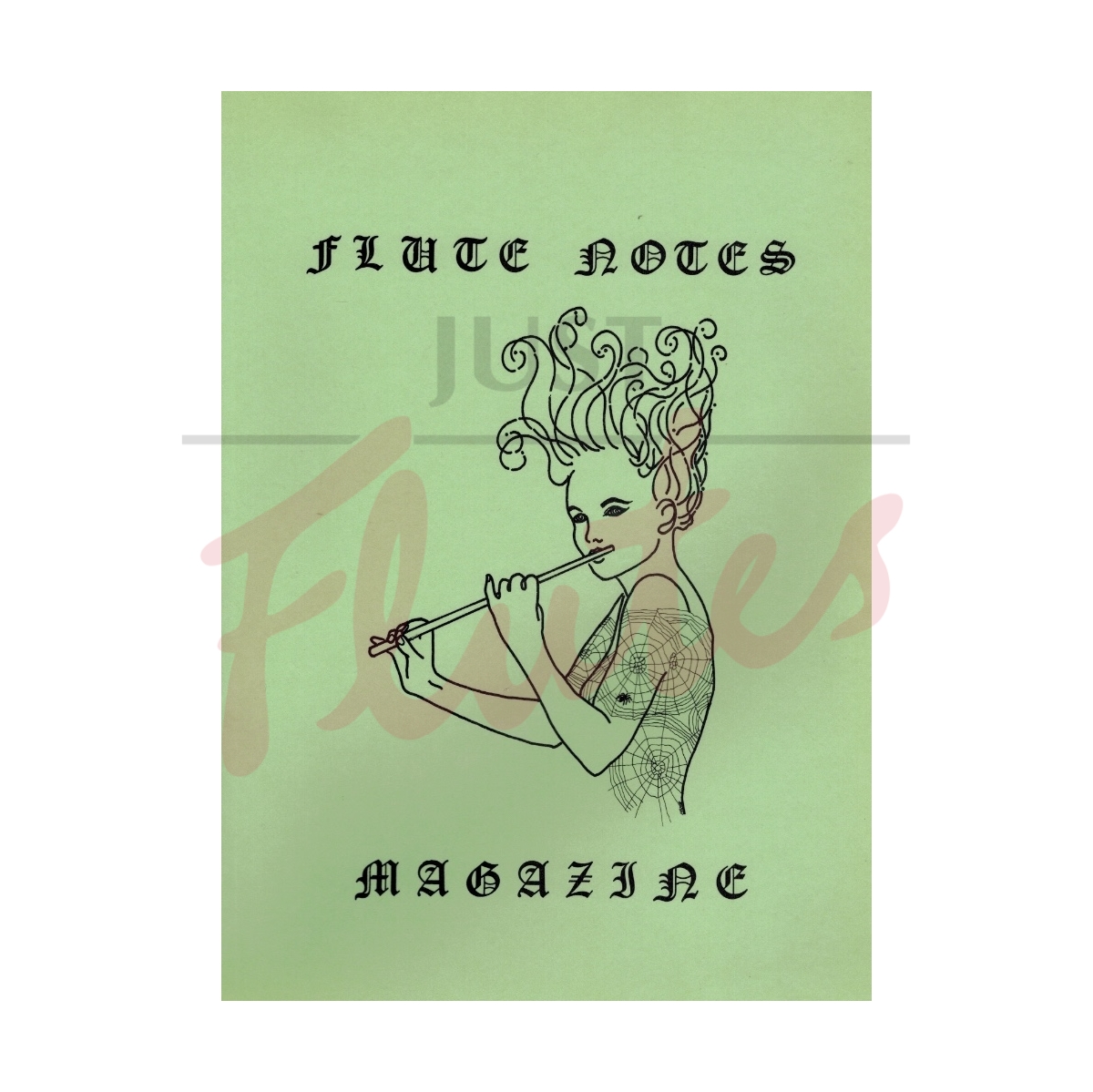 Flute Notes
Compilation


(1)
Read reviews
|
Write a review
Our Description
We have been having a tidy up of late and it's quite amazing what you find in unopened boxes!
The latest find is a few copies of a fascinating journal entitled Flute Notes which was published in 1985. The table of contents reads like a "who's who" of the flute from that period. Albert Copper submitted articles ranging from 'Choosing a Pitch' to the 'Banana-shaped Flute', Michael Emmerson writes 'So You Want a Career with the Flute' (Michael at that time being the manager of James Galway and his golden flute) and Adrian Brett talks about French flute style in England.
Elmer Cole, Les Eggs, Tim Wheater and John Lehener are amongst other notable contributors, and there is a strange article by a Luke Jeffers who wonders why so many flute players commit suicide (he recommends Buddhism as a solution).
Possibly the most historic piece in terms of flute playing in the UK is by Lorna Lewis on the setting up of the British Flute Society. There are some brilliant photos, including a very young Clare Southworth, and Peter Schickele with a flute through his head.
£4.50 for a fascinating slice of flute history is surely a bargain. Buy now – once they're gone, they're gone! (But we're keeping one for ourselves!)
Item Details
Category: Flute Reference Books
Publisher: Tony Bingham Edition
Our Stock Code: 1174311
Media Type: Paperback