The Nourished Flautist with Dr Jessica Quiñones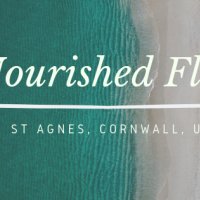 The Nourished Flautist with Dr Jessica Quiñones
Thursday, 24 October 2019, 16:00 - Sunday, 27 October 2019 16:00
Deepen your flute playing. Refresh your musicality. Rejuvenate by the sea.
The Nourished Flautist Retreat is a long weekend created to help nourish your body, soul, mind and flute playing! Pamper yourself while also working on your flute skills with Jessica. Let the sea air blow out those cobwebs and rejuvenate both your soul and your fluting in the iconic coastal village of St. Agnes on Cornwall's north coast.
Sea Air. Coastal views. Cornish Charm. Soulful teaching. Shiatsu Massage, Yoga. Expert Advice. 1:1 flute lessons + small group settings. It's all included. Yep, even the cream tea.
It is our desire to offer an exceptional flute experience in a beautiful scenic setting that aims to nurtures all aspects of your musicianship— from the soulful to the creative, to the corporeal to the practical. With expert practitioners to help different aspects of your playing, we design everything that we offer you in our sessions to support your (joyful, glorious, life-affirming, and inspired!) music making to be at the heart of all that we offer you.
For more details and to register your place, please see www.bohofluteretreats.com