Flute recital with Marko Zupan and Minka Popovic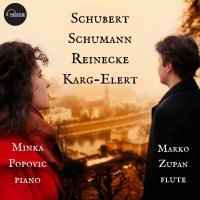 Flute recital with Marko Zupan and Minka Popovic
Saturday, 16 March, 19:00
Where?
St Michael and All Angels Church
St Michaels Place
Brighton
BN1 3FU
1UK MAINLAND
Marko Zupan is a wonderful flute player from Slovenia and we are delighted that he and his pianist, Minka Popovic will be coming to the UK for a series of events this March. There should be something for every flute player to enjoy, whatever their age or playing standard. The workshops, classes and recitals will be extremely informative and will be delivered in a fun and engaging way.
You can find out about Marko on his website. http://markozupan.com
On Saturday evening Marko will perform a recital with Minka Popovic, piano with the support of Flutewise course members.