Janet Myatt's New Winds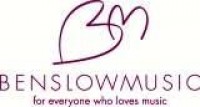 Benslow Music, Benslow Lane, Hitchin, Herts. SG4 9RB.
This friendly course is for beginners of up to Associated Board Grade 3 standard with little or no experience of playing in ensembles – but (unless you already play another instrument) at least one year's experience of the instrument you're bringing to the course. Boost your confidence by playing in small conducted groups, and learn how to listen to those around you and how to fit into an ensemble. The accent is on informality and mutual supportiveness, and there will be ample opportunity to discuss the challenges involved in playing together as well as sorting out those technical problems. Perhaps you've taken up an instrument later in life, or perhaps you're wanting to rejuvenate old skills. Whatever the case, here's the course for you.
Resident: £240 Non-resident: £195 (25% discount for students under 27 on 1 Jan 2013)
T: 01462 459446 E: info@benslowmusic.org
Visit event website (Opens in a new window)