Janet Myatt's Introduction to Wind Chamber Music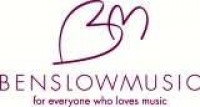 Benslow Music, Benslow Lane, Hitchin, Herts. SG4 9RB.
Janet Myatt introduces players, who might come as individuals or as newly established
ensembles, to one-to-a-part playing in groups of matching abilities. She's an expert at finding music to suit different combinations of instruments too. Minimum standard expected is Associated Board Grade 3, and Janet likes you to be a reasonable sight reader. Perhaps you are rejuvenating old skills, perhaps you have only just taken up an instrument, or perhaps you are already a competent player but lack experience in ensemble playing. Whatever the case, this is the course for you.
Residential £295 Non Residential £230 (25% discount for students under 27 on 1 Jan 2012)
T: 01462 459446 E: info@benslowmusic.org
Visit event website (Opens in a new window)