Hindhead Music Centre Junior Wind Course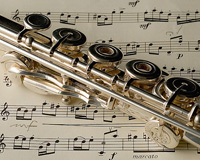 Hindhead Music Centre Surrey GU26 6BA
Recommended for players aged 8 - 12. Ability Grade 1 - 5.

An intensive and fun packed course with activities to motivate and inspire young flautists, clarinettists, saxophonists, oboists and recorder players. Our vastly experienced and specialist tutors will guide participants individually and in groups of similar ability. The course includes instrumental classes, chamber music, ensemble playing. aural, musical appreciation, concerts, games and sport.

Tutors include Stephen O'Regan, Nina Robertson, Amy Whittlesea, Alex Mitchell and Roy Stratford.
Visit event website (Opens in a new window)