Flutes du Soleil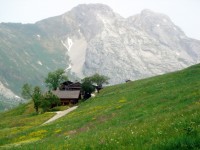 Set in France's magical Haute-Savoie, our two expert tutors, Andrea Kuypers And Louise Burnet, will be leading a week of workshops, masterclasses, ensembles and concerts.
We welcome flautists from age 13 through to adult. Applicants should be minimum Grade 3 standard through to Diploma.
The course will encourage and inspire developing flautists in a relaxed environment where the emphasis is based on success through enjoyment.
It won't all be work... there will be plenty of time to relax by the pool and enjoy the spectacular alpine scenery.
Visit event website (Opens in a new window)