Benslow Music International Flute Summer School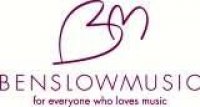 Benslow Music Benslow Lane Hitchin Herts. SG4 9RB
The Nash Ensemble's Philippa Davies returns to lead another Benslow International
Flute Summer School. Her aim is to enable advanced students - conservatoire entry
level is the absolute minimum - to increase their musical freedom, imagination,
awareness and expression in solo, chamber and orchestral repertoire. Every
aspect of technique will be worked upon, with particular attention paid to posture,
breathing, tone and articulation. There will be master classes as well as more
general sessions. The course starts at 11 am on the Monday and ends on the
Friday afternoon following an informal concert given by course members. Course
members each receive a ticket to the public concert which Philippa and Jan Willem
give on Tuesday 7 August at 8 pm. Please note that acceptance on this course is
entirely subject to Philippa's approval. Don't forget that under 27s are entitled to
a 25% discount!
Visit event website (Opens in a new window)

Further information: PDF file