Chamäleons at Christmas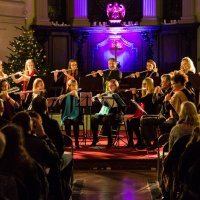 Thursday, 5 December 2019, 19:00
Join us for a cozy evening with christmassy music, mulled wine & mince pies!
We'll be playing some of our favourite pieces by Teleman, da Vittoria, Humperdinck and many others.
On the night before St Nicholas, join us for some festive music to get you all in the mood for a wonderful Christmas.