31st Forum International for Flute and Piano in Diekirch (Luxembourg)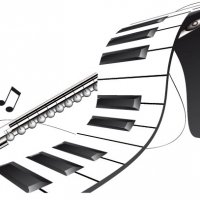 31st Forum International for Flute and Piano in Diekirch (Luxembourg)
Friday, 19 July - Sunday, 28 July
Where?
Internat Jos Schmitt
Rue du moulin
Diekirch
31st Forum International for Flute and Piano, in Diekirch (Luxembourg)
10 days of masterclass !
FLUTE teachers : Carlo Jans, Mario Caroli, Jean-Claude Gérard, Gareth McLearnon, Olga Ivusheikova, Ewa Rzetecka, Ieva Dzerve, Katrin Reifenrath.
PIANO teacher: Daniel Blumenthal
The masterclass will feature : private flute lesson, concert with orchestra, chamber music, technical group lessons, orchestral excerpts and concerts.
Tuition with accomodation €675, Tuition alone €450.

Further information: PDF file