30th forum for flute and piano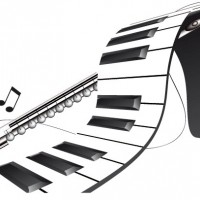 30th forum for flute and piano
Friday, 20 July, 09:00 - Sunday, 29 July 23:59
Where? Diekirch - Luxembourg
Live your flute dream in Diekirch!
Have you ever dreamt about playing for and work with the best flute professors?
Do you want to spend fantastic holidays with wonderful musicians from all over the world?
Participate in Forum for Flute and Piano and gain experience to enjoy playing the flute even more!
Private flute lesson, chamber music, technical group lessons, orchestral excerpts and concerts.
Tuition w/housing €675, Tuition alone €450.
Masterclass teachers :
Carlo Jans, Mario Caroli, Valerie Debaele, Wally Hase, Olga Ivusheikova, Ewa Rzetecka, Ieva Dzerve, Cordula Hacke, Katrin Reifenrath.