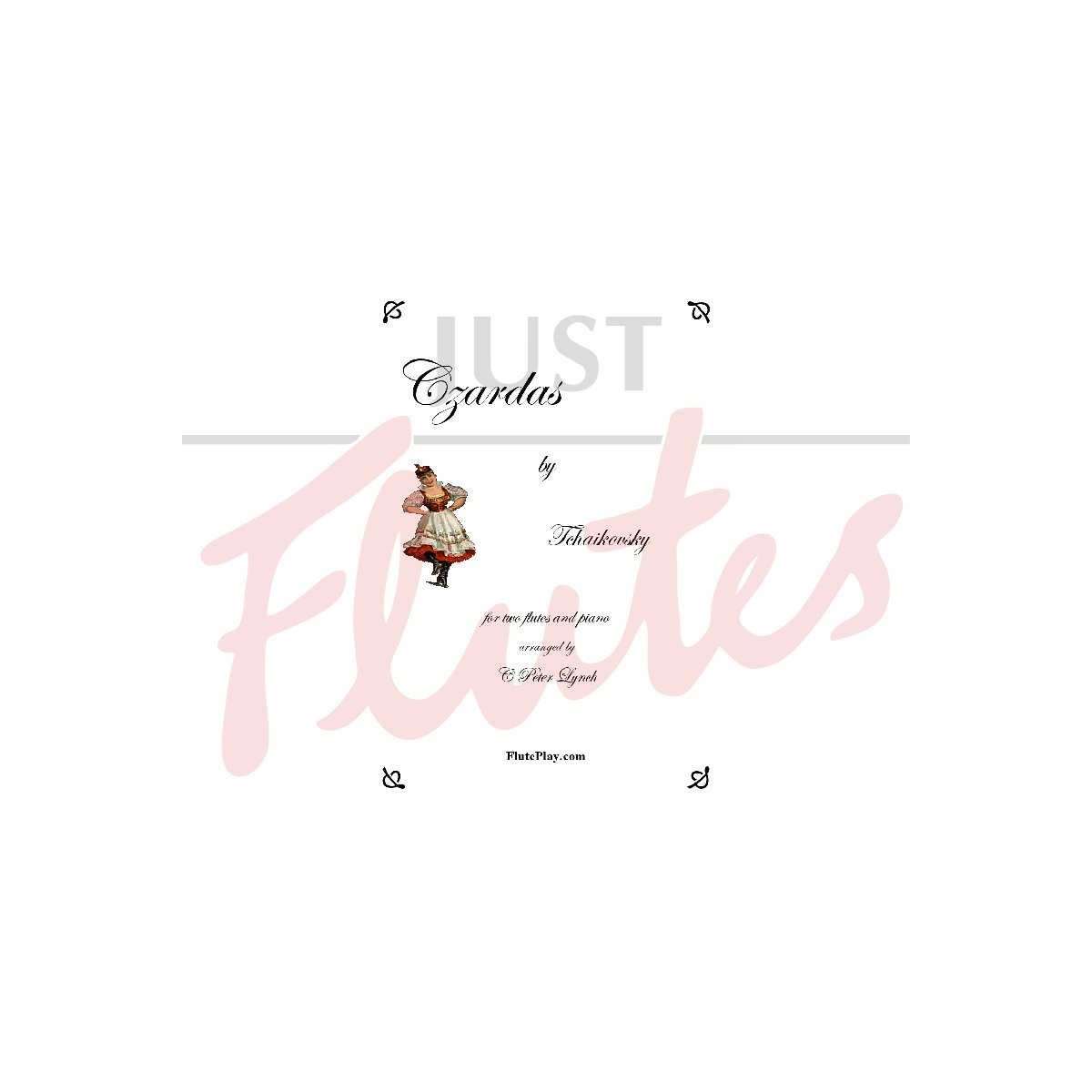 From the Publisher
Tchaikovsky's early career was as a clerk but in 1865, after lessons in orchestration from Anton Rubinstein he was made professor of harmony at Moscow Conservatoire. He was able to pursue composition thanks to financial support from Nadezhda von Meck though he never met her. After a disastrous marriage he resigned his post at the Conservatoire to move to the country where he devoted himself entirely to composition. His fame gradually spread and by 1890, with the Bbm piano Concerto and Sleeping Beauty behind him, he was financially independent. He visited the United States and England in the following years, but within nine days of the first performance of the Symphonie Pathétique in 1893 he was dead; it has recently been suggested that he poisoned himself to avoid homosexual scandal.
Tchaikovsky's large output was mainly orchestral. This Czardas comes from the ballet Swan Lake, from which he made a concert suite. A czardas is a Hungarian dance in two parts, the first of which is slow and called a lassú, and the second of which is fast, and known as a friss. In addition, this czardas has a majesterial four-bar introduction.
The present arrangement exploits the repetitive nature of the phrases by alternating them between the two flutes. The friss should be played very quickly (if you can do it more than 126 bpm then you're doing a lot better than most!) and contains some excellent finger exercises! In order to do this section justice a standard of playing at least equal to Grade VII is recommended. The keyboard part constitutes the rest of the orchestra.
Difficulty guide:
5-7
Difficulty level, roughly compared to ABRSM exam grades. 0 is beginner, 9 is advanced (beyond grade 8).
Item Details
Instrumentation
Part 1: Flute
Part 2: Flute
Part 3: Piano
Category:
Music for Two Flutes And Piano
Publisher:
FlutePlay
Publisher's reference:
CD315
Our Stock Code:
903707
Media Type:
Paperback - Score and parts