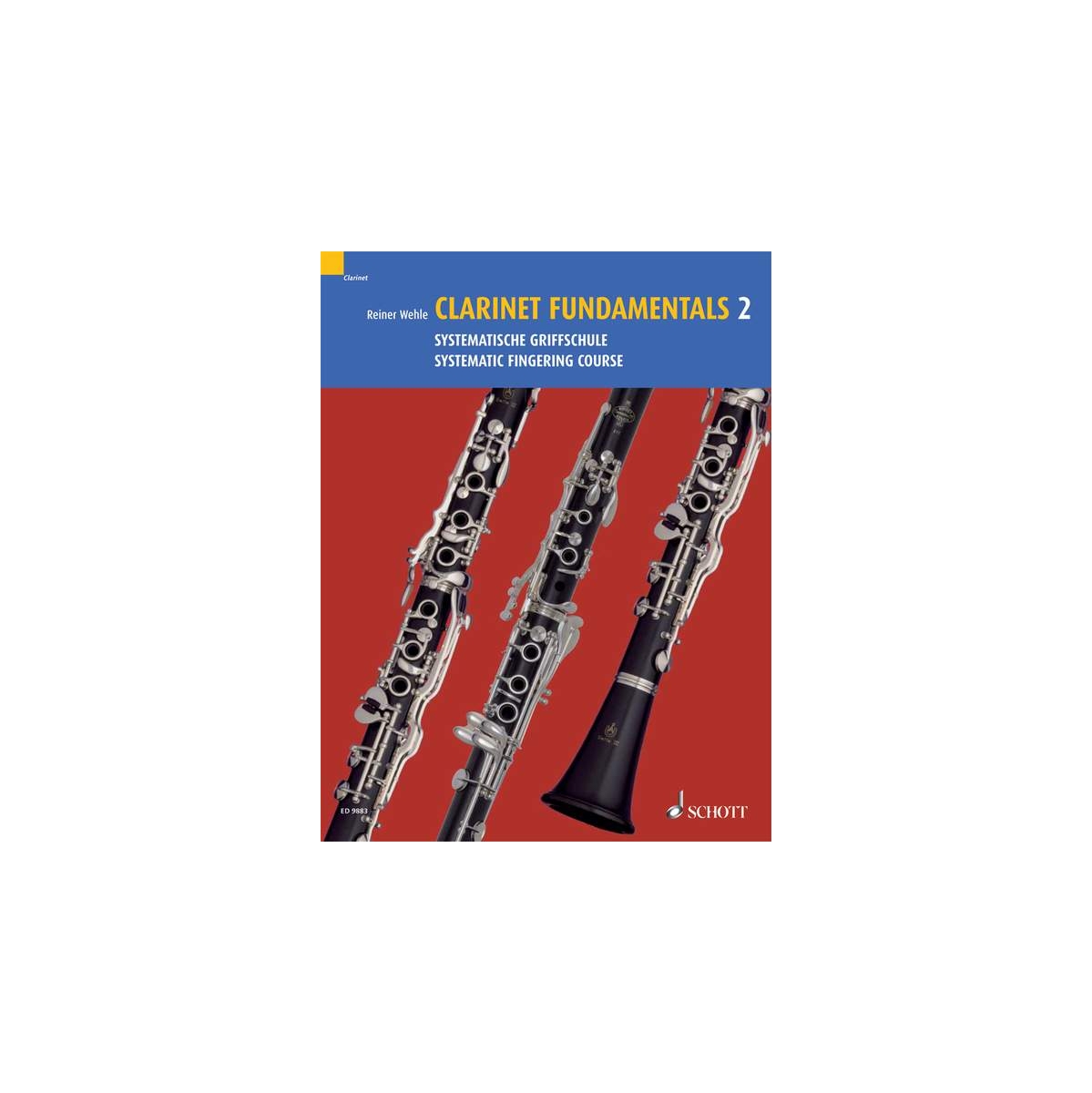 Clarinet Fundamentals Vol 2: Systematic Fingering Course
From the Publisher
With 'Clarinet Fundamentals', Reiner Wehle presents a three-part basic work for studying the clarinet. Volume 2 is a comprehensive fingering method which takes the characteristics of the clarinet-specific fingering technique into account. The successful mastery of the fingering technique and the training of every possible fingering combination are a prerequisite for dexterity and virtuoso playing. Therefore, the volume contains a large number of exercises covering all fingering problems in great detail for the Boehm and Oehler system. Reiner Wehle frequently teaches at master classes, is a sought-after juror at renowned competitions and has been professor at the Music Academy of Lübeck since 1993.
Difficulty guide:
6-9
Difficulty level, roughly compared to ABRSM exam grades. 0 is beginner, 9 is advanced (beyond grade 8).
Contents
This is the second book in a series on basic work for the study of the Clarinet and is really aimed at the dedicated clarinetist. It is ideal for someone specialising in the Clarinet at College or University.

Preface

General tips

Systematic fingering course

Loosening-up exercises (Boehm System)

Loosening-up exercises (Oehler System)

Fingering e/b'

Fingering f/c''

Fingering f#/c#'

Fingering g#/d#''

Fingering bb/f''' (Oehler System)

Fingering b/f#'' (Boehm System)

Fingerng c#'/g#''

Fingering eb'/bb''

Fingering f' (Oehler System)

Fingering f#' (Boehm System)

Fingering ab'

Fingering a'

Fingering bb'

Fingering c''' (Oehler System)

High register


Low c, c#, d, d# (Bass clarinet, Basset horn/Basset clarinet)
Item Details
Category: Clarinet Study Books
Publisher: Schott Music
Publisher's reference: ED9883
Our Stock Code: 954884
Media Type: Paperback (136 pages [score])