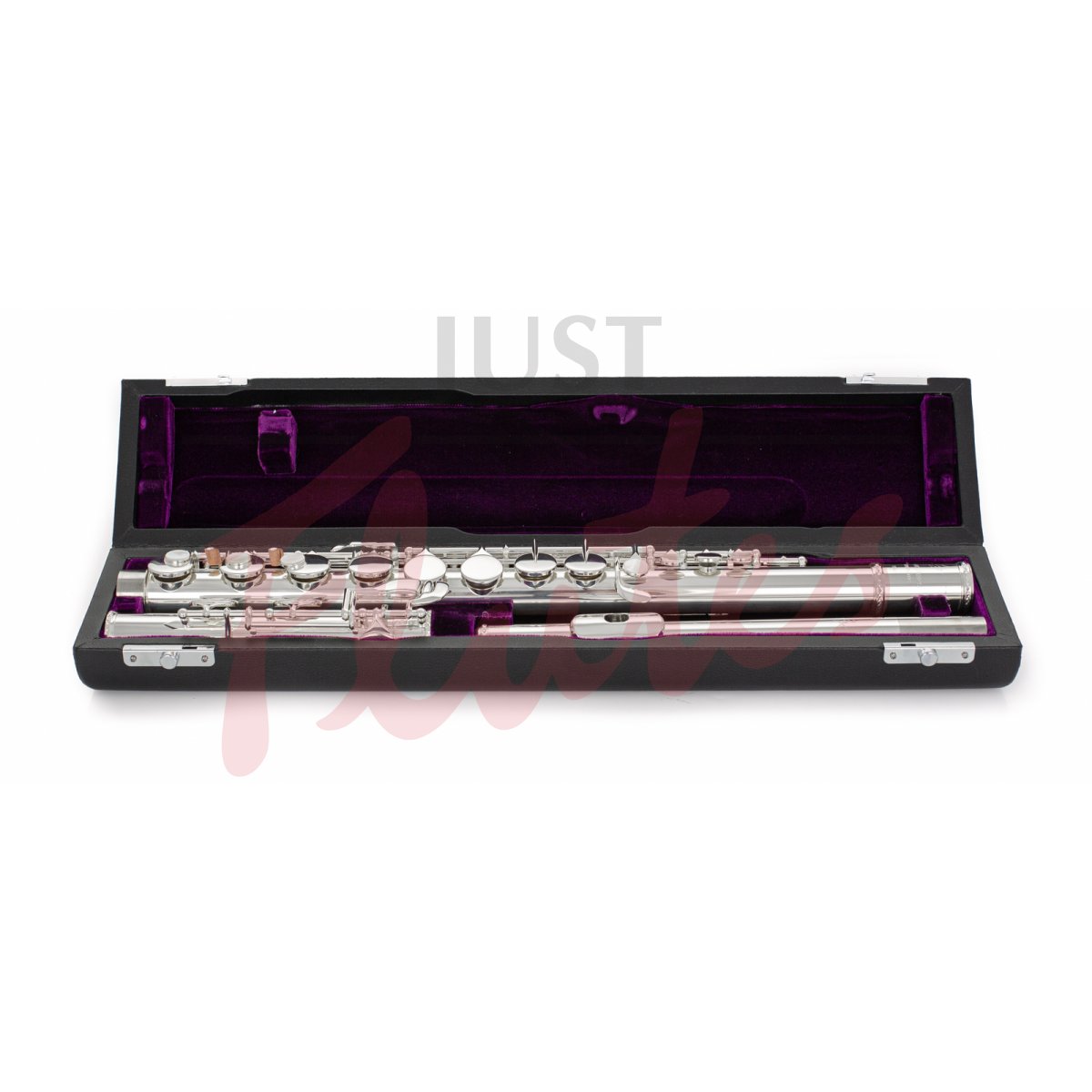 B-Stock Trevor James 33223 Performer Alto Flute
Buy second hand with confidence
Unless stated otherwise, all of our pre-owned, ex-demo and ex-display instruments are checked, set up or serviced in our workshop prior to sale.
Our Description
In excellent condition throughout. This flute is new, with a couple of minor blemishes, meaning it cannot be sold as "Brand New". There is a small scratch to the body, near the G# key, and some tarnish underneath one of the trill keys. Fully prepared for sale in our workshop, and supplied with our Perfect Performance Guarantee.
A well-made entry-level alto flute, this plays well across the range and is ideal for the player who needs a good no-frills instrument.
General Condition
This alto flute has a very minor blemish to the plating, meaning we are unable to sell it as 'new'. This is purely cosmetic and does not affect the sound of the instrument in any way.
About Trevor James
Established in London in 1979, Trevor J James have grown from very specialist beginnings servicing and repairing the flutes of professional London musicians to 32 years later, being one of the World's most prestigious student, conservatory and professional flute designers and suppliers. Their multi award winning flute ranges are now regarded as one of the leading brand. They are currently distributing their flutes to 59 countries worldwide and work closely with established musicians and teachers internationally in their research and development programmes.
Specifications
Hover over the styled text for a short definition, or click for a more detailed explanation.
What's Included
Hard case
Case cover with adjustable should strap
Wood cleaning rod
Microfibre polishing cloth
Inner cleaning gauze
Item Details
Item number:
1439366
(Please quote this Item Number if you contact us about this item)
Manufacturer:
Trevor James
Model number:
33223
Category:
Graduate Alto Flutes